Drum making is a powerful transformative experience, and is an ancient tradition of the Native American people. It helps to heal the whole of your life, allowing you to let go of things that don't serve you anymore, making you whole and empowered. The Medicine Drum is used for healing, offering prayers and gratitude, ceremony, requests for information, and journeying
Medicine Drum Workshop
with SHERRIE & CHRIS
A one day workshop where you made a Medicine Drum using your own inner wisdom to birth your sacred instrument with love, respect and honour. 
Learn how to build and create your own Healing Medicine Drum the traditional way using authentic materials, 15" Hoop Pine Hoop and Kangaroo Rawhide.
Details
2024 Dates
February 10th
March 23rd
May 11th
July 20th
September 14th
November 2nd
December 7th
Times:  8.30am for 9 am start – 3pm
Venue: Kupidabin Wilderness 
7 Lyell Court, Mount Samson Qld 4520 
(35 minutes from Brisbane CBD) 
Bookings are essential Max. 6
Cost: $295.00 per person 
Deposit: $95.00
Includes: All materials supplied
BYO Lunch
Contact:  Sherrie    0436 080 667
Email: lyellhoopsqld@gmail.com
Kupidabin
Email: info@kupidabin.org        Website: https://www.kupidabin.org/  
Facebook: Kupidabin       Instagram: kupidabin_wilderness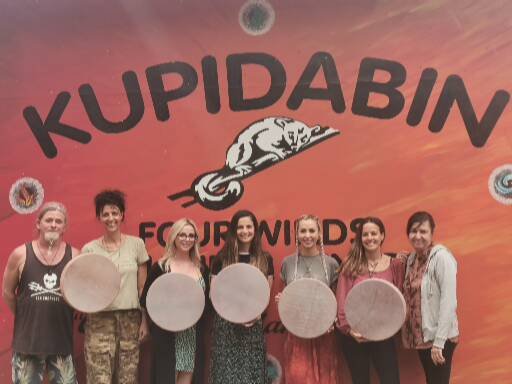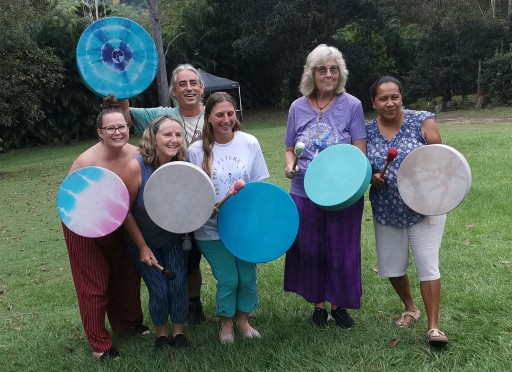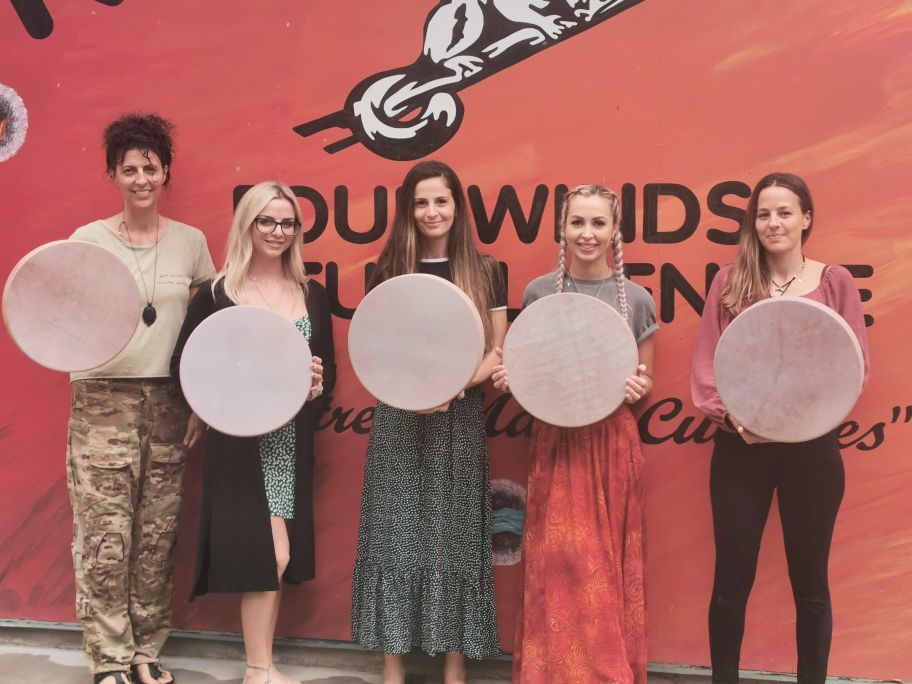 LYELL Hoops Qld
Orders are taken for Drum Beaters and Hoops – Size 20" / 18" / 15" /12" (12" for children). Also for the Smudging Bowls.
Contact: Sherrie 0436 080 667
Email: lyellhoopsqld@gmail.com